Family celebrations for Queen Mother's 90th birthday
May 30, 2016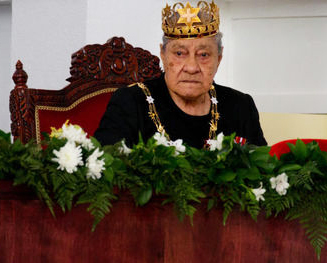 The Queen Mother, Halaevalu Mata'aho's 90th birthday celebrations starts today with a Royal Luncheon hosted by the Blake Family. The Blake Family is the relative of the Late Lord 'Ahome'e, the Queen Mother's late father. Graciously present at the program event was the Princess Royal, Her Royal Highness Princess Pilolevu Tuita, the Crown Prince Tupouto'a 'Ulukālala and many guests. It comes after the Queen Mother, Halaevalu Mata'aho yesterday welcomed traditional presentation of gifts from the Blake Family at the Royal resident of Tufumāhina.The program started with a prayer service led by Rev. Keith Waldron Moala, followed by the introductory speech by Siale 'Ataongo Puloka. The Blake Clan also performed various entertainment which includes the mā'ulu'ulu and a Maori dance. The family was welcomed by Her Majesty's talking chief, Vakalahi Ha'atala'uli.
Introducing the new product of Tramontina, Grass Cutter
May 26, 2016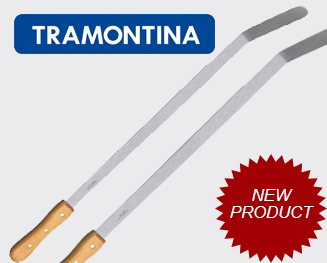 Tramontina 25" Wood Handled Grass Cutter is a very well made with an exceptional value. It is given a polished finish with a coat of varnish to the blade, which gives it greater strength. The wooden handle is comfortable and provides a good grip. The blades themselves are made from high carbon steel. Though and durable, Tramontina machetes help improve productivity and efficiency at specific tasks. Tramontina machetes feature cutting power, comfort and a well-balanced feel . You won't be disappointed.
Fuka Kitekeiaho TRU CEO extended his thanks to E.M. Jones for being the major sponsor
May 24, 2016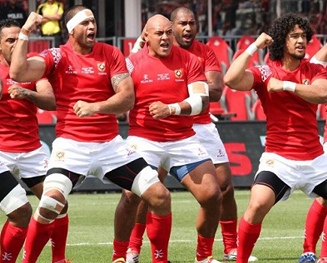 The Tonga Rugby Union has set up a Players Benevolent Fund that will help former players and players who suffer from career-ending injuries. This was launched on Friday, May 8 in Fasi by Hon Salote Lupepau'u Taione, wife of TRU chairman Epi Taione. And the TRU has also opened its new office extension. To further strengthen the vision of player welfare the TRU Board formally endorsed the new TRU Players Benevolent Funds. This funding will aid players that suffer career ending injuries or unforeseen illnesses. This has been particularly highlighted by players like Sione Vaiomo'unga, who suffered life threatening kidney failure while playing for a Romanian club side. TRU President Epi Taione said the "Tongan Rugby Union acknowledges that the welfare and well being of our Tongan players is a top priority for our future." Taione also acknowledged previous players who have had health issues adding "On behalf of TRU I would like to apologise to all the players that have suffered career ending injuries in the past and feel as if TRU have neglected them. We as a union will be reviewing historical cases of injury and illness, and where possible will extend our assistance the player affected." The TRU has given $30,000 Pa'anga towards the Fund. Meanwhile, as well as providing new facilities for the existing management team, including a new Board room and new administration offices, the union is looking to the future, with plans to soon add new sports science centre.